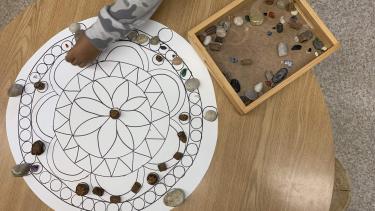 Early Learning in our Community
November 24, 2022
The Abbotsford School District's Early Years learning team has been working to ensure that as many children and families have access to early learning support throughout our community. The following services and programs are currently available:
13 Strong Starts;
6 Early years Community Drop-In programs, offered both in the evenings and Saturdays;
4 Early years Community Navigators;
Abbotsford Early Years Centre;
Community Drop-In program to serve our Indigenous population;
Numerous parenting evenings; and
Childcare offerings by community partners at 26 school sites.
This fall, we ventured into "Seamless Day Childcare," "Just B preschool," and "The Eagle nest Child care Centre" at Irene Kelleher Totí:ltawtxw as a fee-for-service for our families. We have a new appreciation for what our community partners and families go through to secure childcare. We now understand how tough it is to navigate multiple agencies, numerous forms, and long wait times for support.
Seamless Day Childcare
The Seamless Day Childcare pilot program employs certified early childhood educators to provide before-and-after school care in kindergarten classrooms and to support learning alongside the classroom teacher. The program uses existing classrooms outside of school hours and does not require new rooms or buildings. We are currently offering this program at Godson Elementary school.
The Just B4!
The Just B4 Preschool Early Learning Program at Godson and Dormick Park Elementary is designed explicitly for 4-year old's who will be entering Kindergarten the following September. The curriculum focuses on the 'First Peoples Principles of Learning and 'Early Learning Framework', while incorporating Outdoor Learning. The program is 5 days per week, 2 hours per day.
Eagle Nest Childcare Centre
On top of the noted programs, the District worked with Archway Community Services to open a new state-of-the-art childcare center at Irene Kelleher Totí:ltawtxw. This 88-space childcare center is the first for the Abbotsford School District and includes care for children 0-12.
As an Early Years learning team, we are working to ensure that as many children in our community have access to childcare and early learning support.
ANDREA SENFT
Manager, Community Partnerships