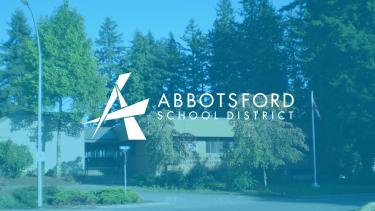 Highlights - Board Meeting - June 14, 2022
June 14, 2022
The Abbotsford Board of Education regularly meets throughout the school year. Agendas and minutes from the public Board Meetings can be accessed through the District's Electronic School Board. Below is a summary of highlights from the meeting. 
*Please note, that there were audio and video issues for the entirety of this Livestream Board meeting.
---
Presentations
Student Presentation: Yale Secondary - Girls Rugby Team - Provincial Champions
Students from Yale Secondary's Girls Rugby Team shared their experiences about their exciting season after winning the provincial tournament on June 4, 2022
2022 Community Matters Awards 
The Community Matters Award is presented annually to organizations or individuals who have exceeded their community service mandate and have made a significant, deliberate contribution to Abbotsford School District students.
Trustee Indemnity Committee
Trustee Indemnity Committee Members formally present the committee's findings to the board.
Education
Strategic Plan and Preliminary Budget for 2022-2023
Superintendent Godden and Secretary-Treasurer Velestuk provide an update on the completed Strategic Plan and Budget for 2022-23.
Board Contribution to Capital Projects
A recommendation was put forward THAT the Board of Education establish a $1.5 million local capital reserve by the end of June 2025, for pending capital projects.
Toti:ltcha Future Learning Plan - School Strategy for 2021-2022
Superintendent Godden presented a high-level summary of where the district stands in relation to the work of Toti:ltcha, our future learning plan. This included updates on enhanced health and safety measures, student attendance, and more.
Operations
Trustee Indemnities 2022-2026
A recommendation was put forward that the Board of Education approve the indemnities for members of the Board of Education for November 1, 2022 to November 30, 2026
PSO Climate Change Accountability Report 2021
Climate Change Accountability Report for the period January 1 – December 31, 2021, summarizes the School District's greenhouse gas (GHG) emissions profile, the total offsets to reach net-zero emissions, the actions we have taken in 2021 to reduce our GHG emissions, and our plans to continue reducing emissions in 2022 and beyond.